BOOKINGS
We do not take bookings here at The Three Pilchards due to location, seasonality and weather dependency for the Garden. We often find that those visiting the village like to take their time on the walk from the car park to enjoy the scenery and local shops without rushing to us for a reservation.
We operate a very reliable waiting list service which ensures everyone is seated in a fair and timely manner. If you arrive at the pub and the tables are full, we will simply take your contact number and give you a call when your table is ready.
Polperro is truly an incredibly beautiful place so why not grab a takeaway beer and have a stroll around the beach or the harbour or even climb up onto the coast path and admire the view while you wait? For those who are not able to go for a wander there is ample seating upon the Fish Quay Opposite where you can enjoy the wait with a view of the Harbour.
If you are contacting about anything else we will endeavour to get back to you as soon as possible.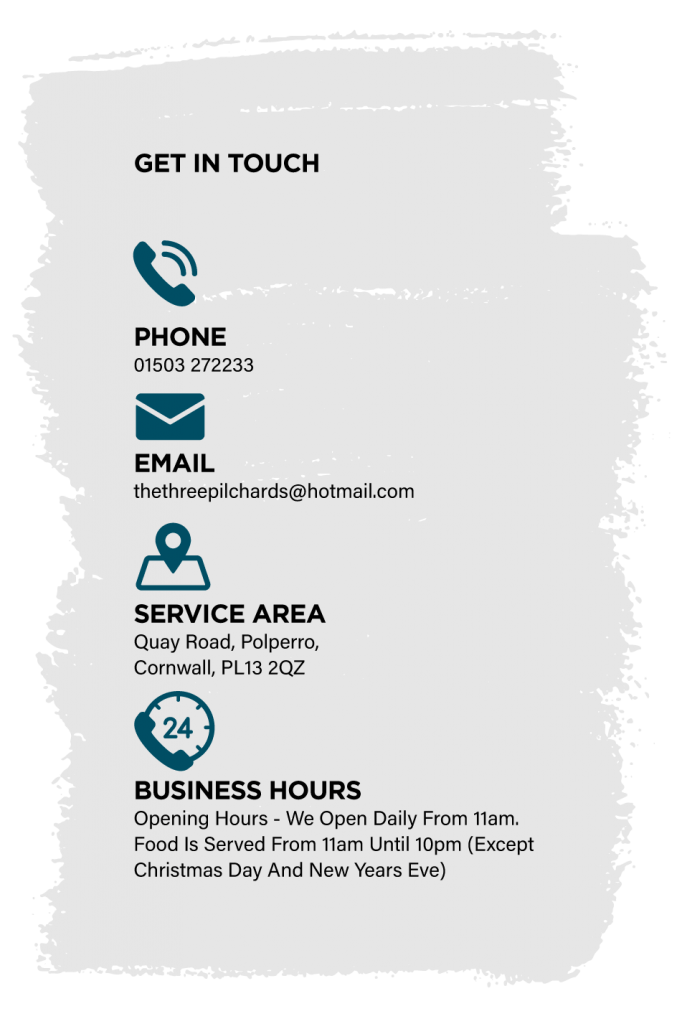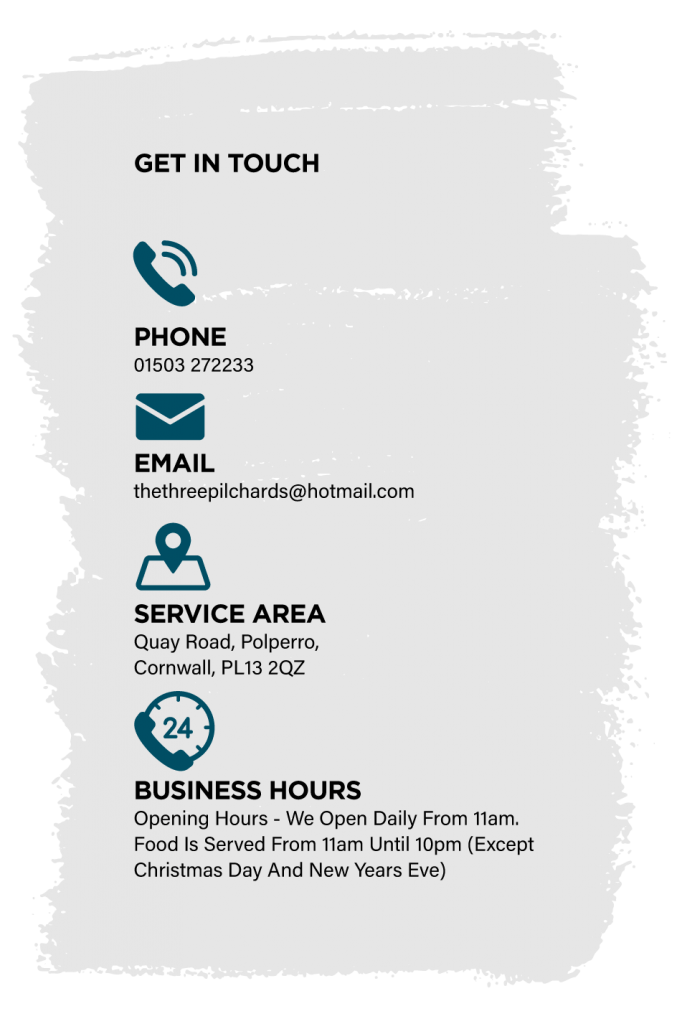 Due to space and fire regulations we cannot accept Pushchairs or Prams within the pub. Should you wish to bring a pram down, we will try our best to stow it away, however it would need to be folded down.
Our Rooftop garden is fully equipped with Parasols for the odd shower or downpour. We do advise
that sitting in the garden is at your own risk when it comes to the weather conditions, and if the
weather turns we may be unable to accommodate you inside due to social distancing.
Our advice – bring a brolly and a light jacket and do what we brits do best – persevere! The sun
always gets its hat on in the end.